Best Plants for Pollinators

Introduction
Have you ever wanted to attract more pollinators such as bees, hummingbirds, and butterflies to your garden? Our pollinator friends offer many benefits to your garden, such as the essential pollination of crops and flowers. Their presence also brings a garden to life with the buzz of activity. With animal pollination responsible for up to 90% of flowering plant reproduction, these agents of pollination are essential to a healthy and vibrant ecosystem in your garden.  
Unfortunately, these helpful pollinators, such as bees, butterflies, hummingbirds, and other insects, are facing declining populations due to habitat loss, pesticide exposure, and climate change. Fortunately, as gardeners, we can save our floral friends and enhance our gardens by planting pollinator-friendly plants. We have collected a list of the best pollinator-friendly perennials, annuals, trees, and shrubs that provide the nectar and pollen essential to a healthy pollinator population. Keep reading for our recommendations!
Best Plants for Pollinators
Below is a graphic with our recommendations for the best pollinator-friendly plants (all of which are sold in our greenhouses!). We included annuals, perennials, trees, and shrubs so you can pick and choose which pollinator plants best suit your garden needs.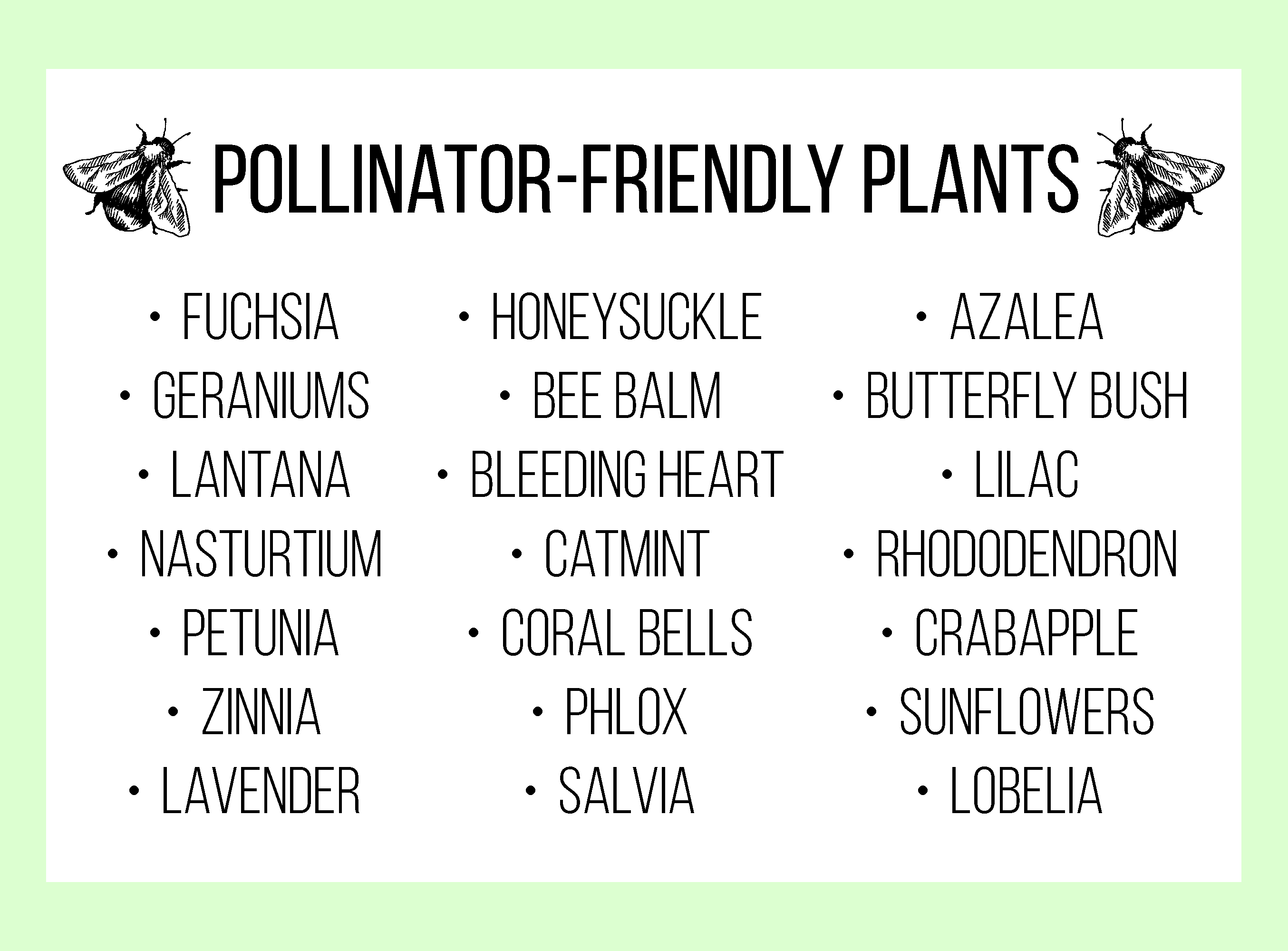 Conclusion
Other tips to help our pollinator friends are arranging your plants in clusters, refraining from using insecticides, and ensuring your garden gets as much sun as possible. Try out planting some of these pollinator-friendly plants and watch your garden come to life! 
If you have any questions that weren't answered or need more information, feel free to stop by and see us at either the Broad St. or Mechanicsville location. You can also call or drop us an email at info@stranges.com. We're here to help you grow better! 
Connect with Strange's: 
Instagram: @StrangesRVA             Facebook: @Strange's Florist 
Mechanicsville: 804-321-2200      West Broad: 804-360-2800