How To Make Your Own Fairy Garden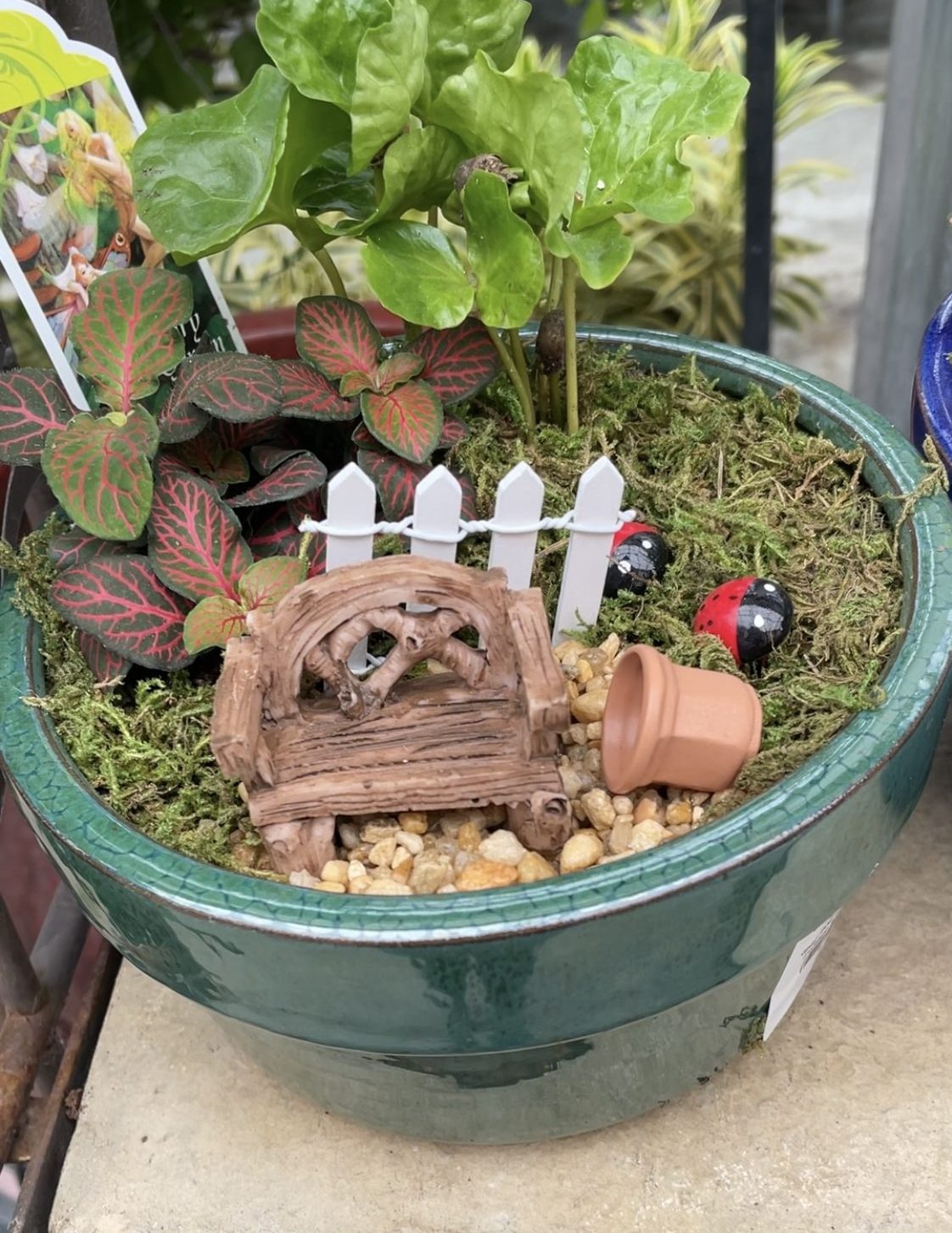 How To Make Your Own Fairy Garden
Fresh blooms and warm weather make spring the perfect time to experiment with new garden projects. One of our favorite trends of late is fairy gardens, also called miniature gardens. These tiny worlds have become a huge in the gardening community due to how easy they are to create, and how enchanting they can be! Often featuring live plants and small trinkets and statues, these decorative miniature gardens are the perfect project for children and adults alike. Beyond the fun, fairy gardens can be a great early start to learning in the garden, and digging in the dirt has many researched benefits for children and adults — including stress and anxiety relief and increased life satisfaction. We've got everything you could need to make a fairy garden at Strange's, so keep reading to learn how to make your own!
Choosing a Container + Theme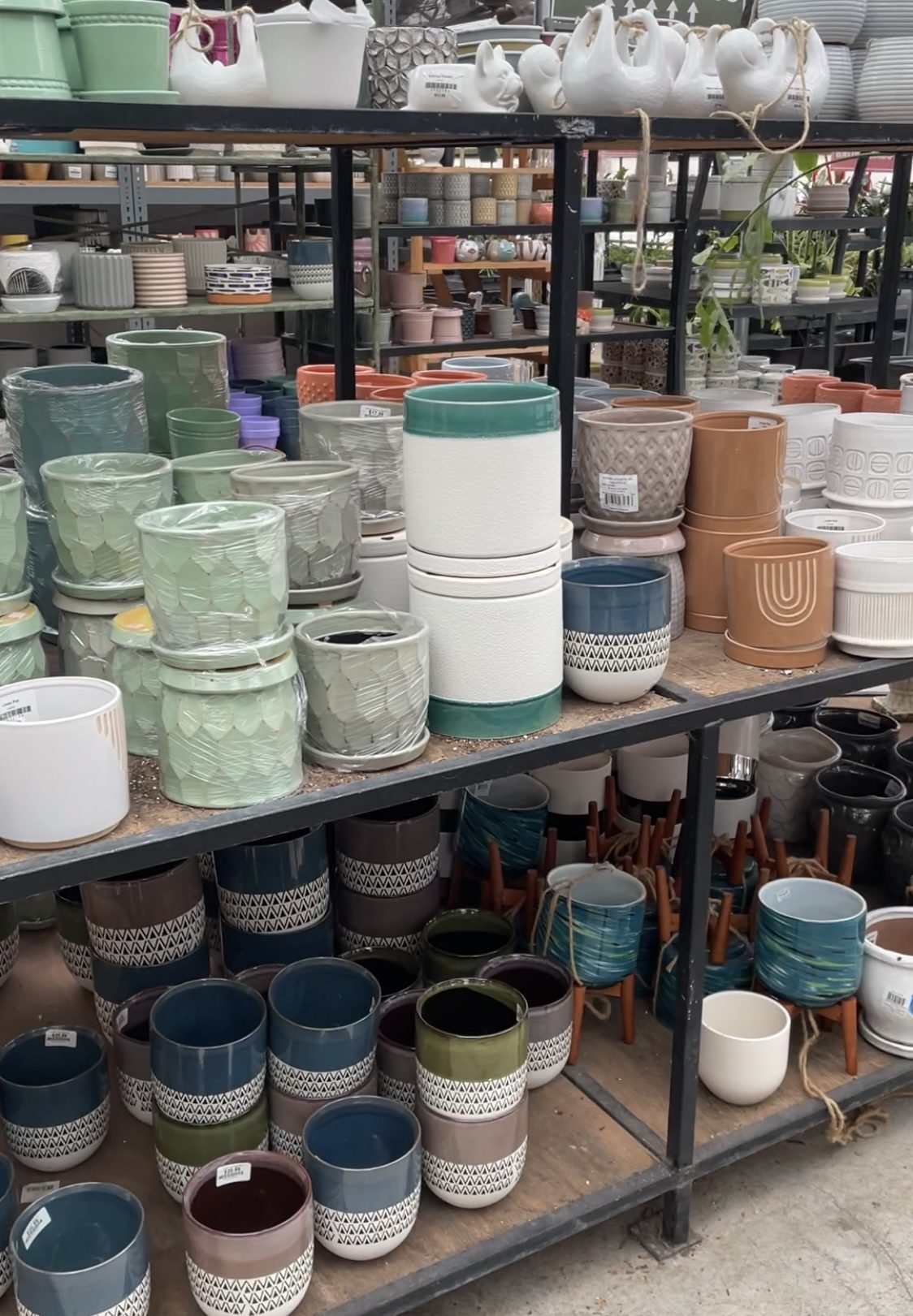 The first step in creating your own fairy garden is to decide what container or space you will grow your fairy garden in. Fairy gardens can be grown both indoors and out, but we recommend indoor spaces so that you can enjoy your garden all year long. In terms of selecting a container, the only criteria are that your choice measures at least six inches deep, has drainage holes, and is approximately 14 inches across to ensure enough space for your garden's design. Glass bowls, flowerpots, or terrariums all work well, but almost any container can be a home for your garden; the more creative the better! Some of our unexpected favorites include teapots, wagons, or tin buckets.
After selecting a container to house your garden, you can move on to planning the theme and layout of your design. Deciding on an overall style or look will help determine which plants and accessories you will use to decorate your fairy garden. Don't let this step be too daunting; use your imagination! Whether you decide to go for a beachscape, a cottage garden, or a woodland wonderland, the sky is truly the limit when it comes to decorating your own fairy garden. Once you have a general idea of the vibe and layout of your garden, you can begin to collect the materials needed to scape your scene.
Building Your Garden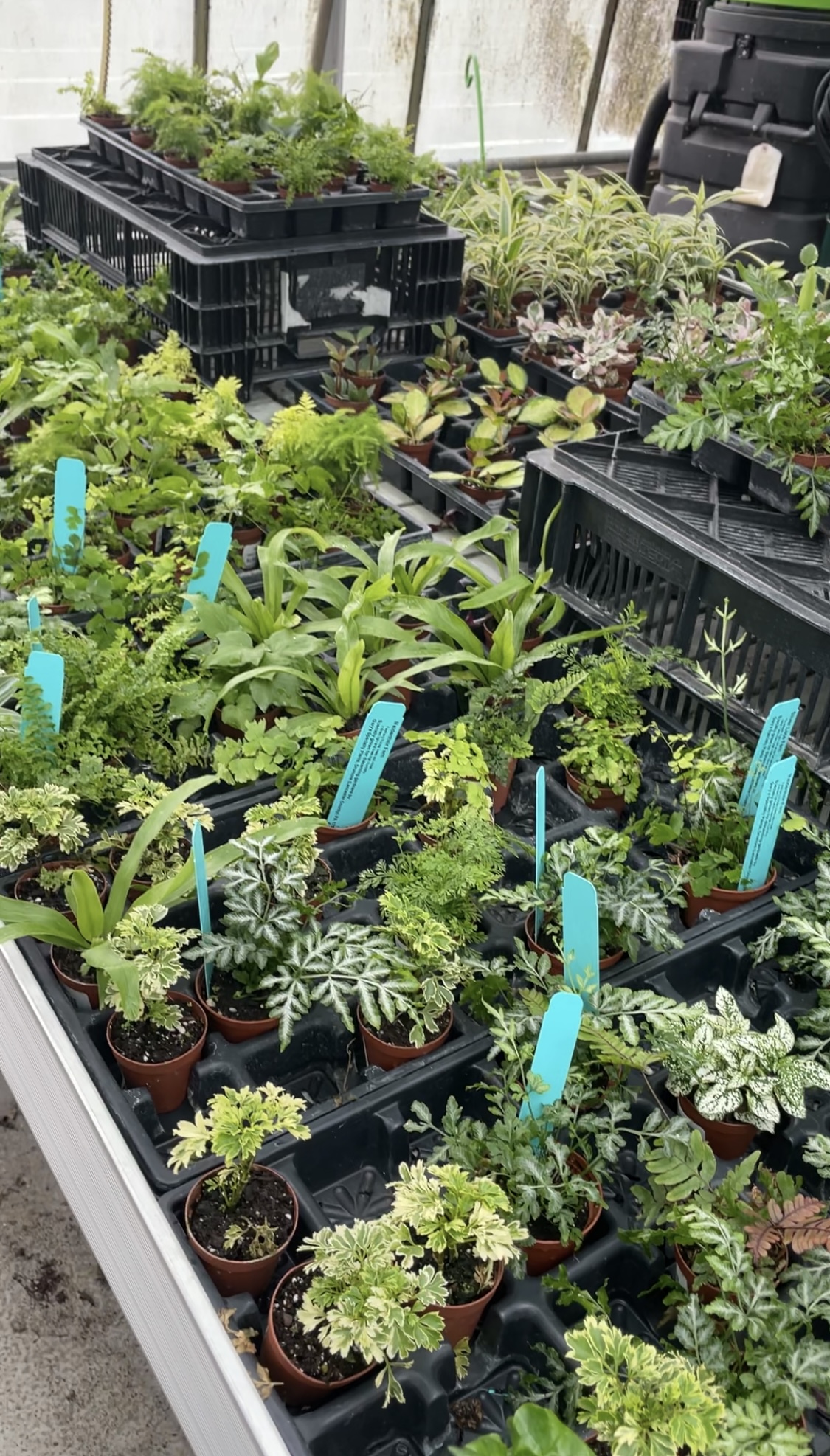 To construct your garden, you will need:
Mini Gardening trowel 
Potting soil: we recommend a standard potting mix; avoid moisture control and planting mix.
Small plants and succulents: look for low-growing and small-leaf plants that will be easy to grow and maintain.

Examples: ferns, peperomias, succulents, small bonsai trees, ivy, or moss.

Accessories: fairies, gnomes, benches, birdhouses, animals, other bought/DIY miniatures.
Other decorative objects: stones, pebbles, marbles, sea glass, twigs, popsicle sticks, pinecones, etc.
Optional: gravel for drainage, placed at the bottom of the container.
Begin by covering the bottom of your chosen container with gravel, if you choose to include it, and then fill the rest up with potting soil. Then, you can begin laying out where you will plant your foliage. It's best to choose plants that will do well in your selected container and location as well as options that bring color and visual interest. Once you have a general idea of your placement, you can begin planting. Remember not to overcrowd when planting as you will be adding additional items in for decoration. Once you have everything planted, you can begin decorating. If you're really stuck, check out ideas on Pinterest or Instagram. There are many different ways you can decorate your garden, so let your imagination thrive, and your fairy garden grow!
If you have any questions that weren't answered, or if you need more information, feel free to stop by and see us at either the Broad St. or Mechanicsville location. You can also give us a call or drop us an email at info@stranges.com. We're here to help you grow better!
Connect with Strange's
Instagram: @StrangesRVA            Facebook: @Strange's Florist
Mechanicsville: 804-321-2200    West Broad: 804-360-2800