Ways to Water While on Vacation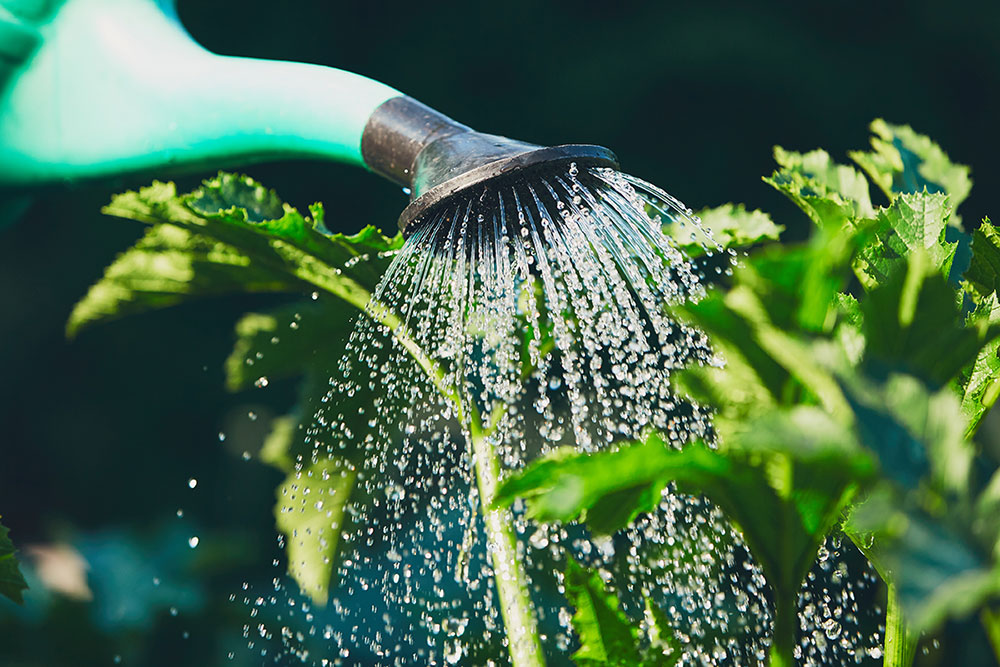 Written by Mikaela Rice
Products & pricing valid as of 06/04/2019
Are you taking a vacation away from home? Don't forget about your plants! There is no substitute for a 'Plant Sitter' that can water your plants while you're away, but we know that's not always possible. Give your plants a fighting chance with some of our favorite vacation watering products! Note that some of these products also work great for houseplants all year-round!

Soil Moist Granules
[ Starting at $3.99 per 3 oz bag ]
Soil Moist is a polymer designed to reduce plant waterings. It absorbs water similar to a sponge, and when the soil dries, the stored water is released to the soil over an extended period of time. It is safe to use on all plants. When applying, sprinkle it evenly throughout the root zone and water liberally so the polymer can absorb the maximum amount of water. Each application will reduce plant waterings by 50% and last several seasons.
Dalen All-Natural Plant Keeper
[ $10.95  per 4 fl oz ]
Plant Keeper can keep a potted plant alive without water for up to 2 weeks! This product is an anti-transpirant that causes a plant to self-induce a state of temporary drought resistance to help retain moisture. Additional rain or water will deactivate the treatment.  One bottle of Plant Keeper can treat up to 24 plants. It's also non-toxic!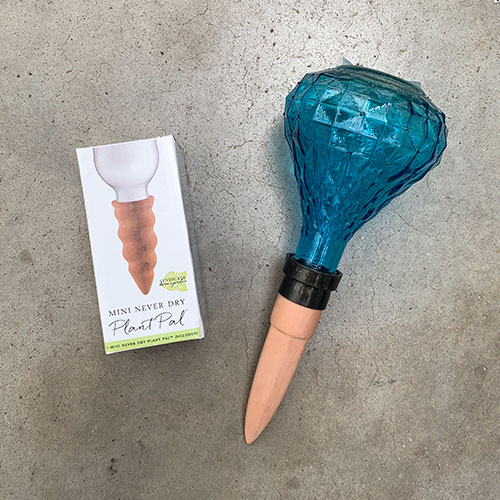 Terracotta Clay Spikes
[ Ranging from $2.95 to $17.95 ]
Terracotta Clay Spikes slowly release water as needed as the soil starts to dry out. Some include water globes, some you add your own bottle, and some have a lovely glass capper to hold water. These work better for indoor plants.
AquaCones
[ $14.95 per 6-pack ]
AquaCones turn a standard 1-2L water bottle into a super-easy, inexpensive irrigation system. It waters the root zone of the plant and not the weeds – simply stick the tip into the root zone of the plants you want to water. This product is not recommended for vacation watering but can work great for an overnight trip in the heat of the summer.
These are only some of the wide array of options out there. If you're looking for more products or methods, we recommend dropping by in person so our knowledgeable employees can help find the vacation watering option that works best for you and your plants.