Surviving the Invasion: Top 3 Products for Japanese Beetle Control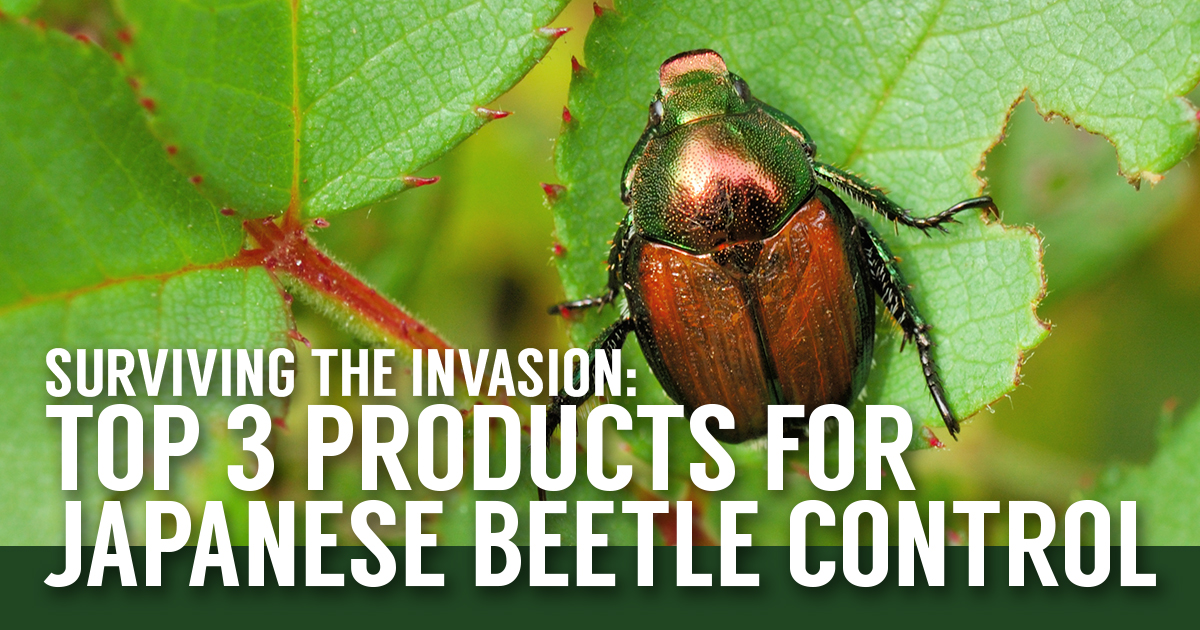 Adult Japanese beetles begin emerging in early June and stay active for 4-6 weeks. Feeding in groups, the beetles devour leaves, flowers, and overripe or wounded fruit. An individual beetle will live 30-45 days and feed on about 300 species of plants. For best prevention, begin treating your plants at the first sign of Japanese beetles.
Safer® Brand Japanese Beetle Trap
Jumbo Size – $7.95
Uses a food and sex attractant to lure Japanese beetles into the trap and disrupt mating cycle
Hang traps in sunny areas at least 10 feet away from plantings to prevent defoliation
Dispose of bags when full and replace as needed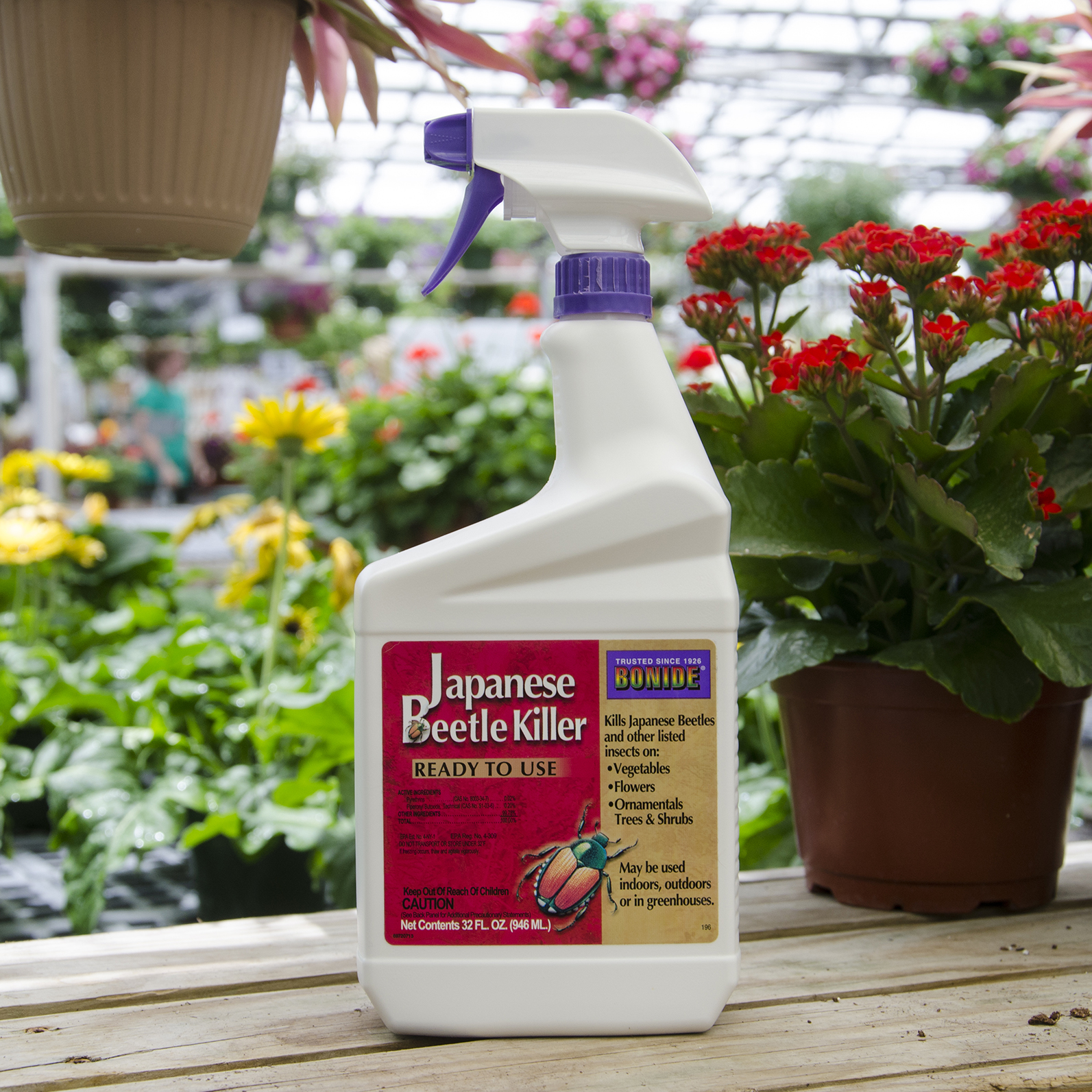 Bonide® Japanese Beetle Killer RTU
32 fl. oz – $10.95
Natural pyrethrum spray for quick and easy kill of Japanese beetles
Spray on veggies, flowers, and ornamental trees and shrubs
Also controls other pests including caterpillars, aphids, and stink bugs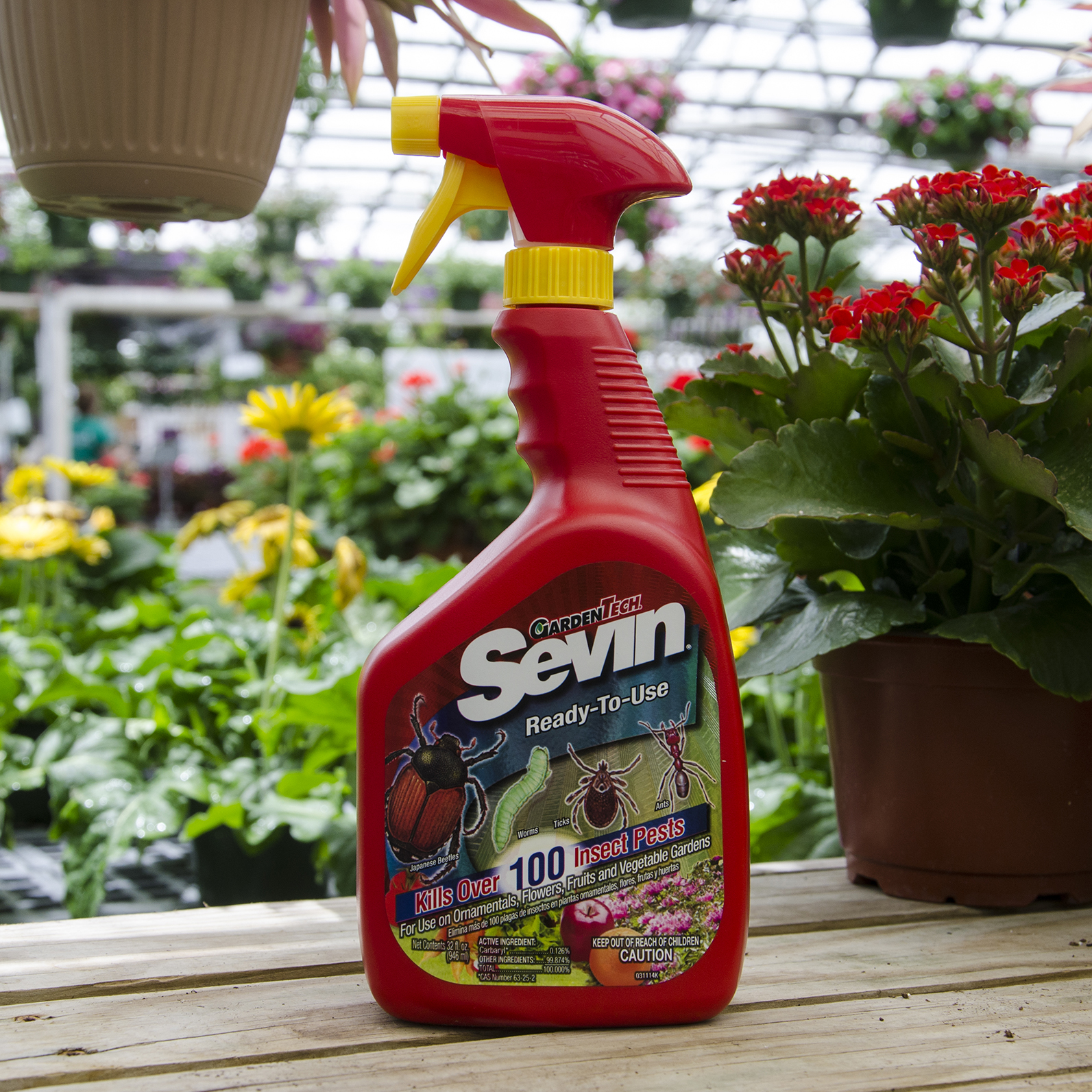 Sevin® Concentrate Bug Killer RTU
32 fl. oz – $7.95
Spray on vegetables, fruits, and ornamental trees and shrubs
Kills Japanese beetles and over 100 pests including fleas, caterpillars, ticks, and ants
For outdoor use only
Still have questions? Give us a call or drop by any retail location to speak to one of our experts!