Mulches
Written by Ann Meisoll & Autumn Swartz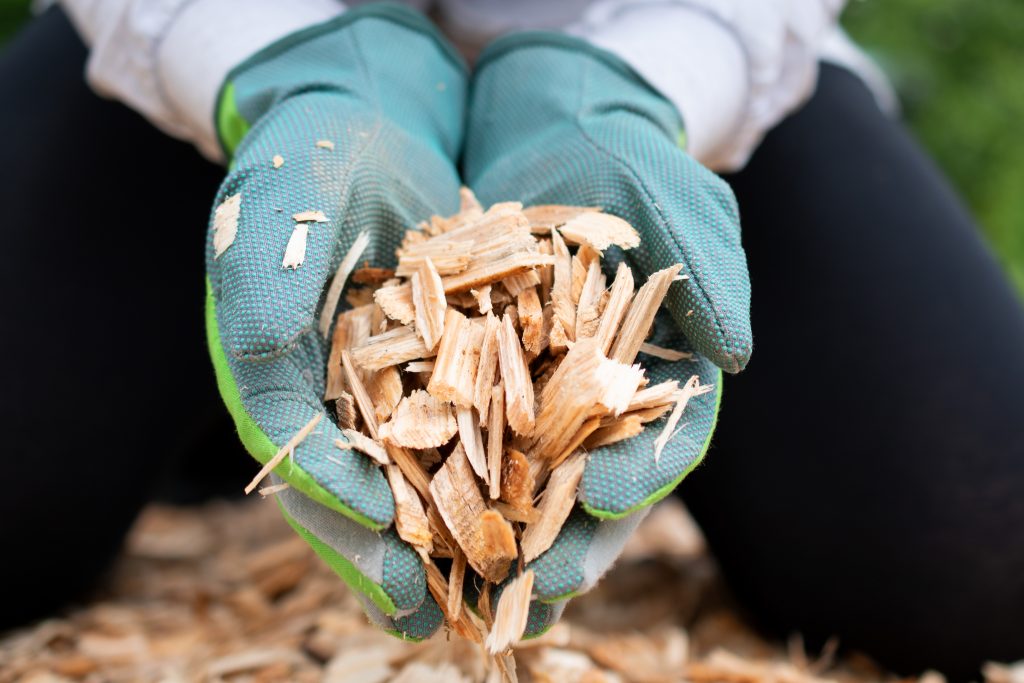 Here at Strange's, we carry a huge variety of mulches for your landscape beds, veggie & herb beds, and garden beds. So it's important to us that we give you the right information on how to use them so you can get to planting.
Mulch is meant to be used as a cosmetic top dressing. It helps the soil retain moisture and holds both soil and weed barriers in place. Mulch also helps prevent roots from heat and sun scorch and cold winter temperatures. Mulch never needs to be deeper than 1″ or so, no matter what you're putting it around unless you are trying to fill a hole, and then it doesn't matter.
Shredded mulches tend to pack down over time (hardwood, cypress, cedar, Scotts). If it becomes dense enough, it can prevent water and air from getting to the ground underneath. It's best practice not to pack a ton of mulch around trees and shrubs, or else too much mulch may cause decay of your tree or shrub over time.
Smaller mulches may blow away if they are used in a high wind area, so the larger thicker mulches or shredded mulches are a better option. Some plants, like German bearded iris, shouldn't have mulch placed right around them.
Depending on the particular mulch, one bag will usually cover a 12-15 sq ft area at a depth of about 2″. Mulch can also be used on the top of a large planter for either practical or decorative purposes.
The types of Mulch we carry in-store are:
S

hredded

Har

dwood

F

ine

P

ine

M

ini

P

ine

N

uggets

L

arge

P

ine

N

uggets

C

ocoa

S

hell

M

ulch (mulch from cocoa hulls,

are

dangerous to pets)

C

ypress

B

lend

M

ulch

C

edar

B

lend

M

ulch

Scotts

R

ed,

B

rown, and

B

lack

D

yed

M

ulch

Pine Needles (aka pine straw and pine tags)
If you have questions that weren't answered here, or if you need more information, feel free to stop by and see us at either the Broad St or Mechanicsville location, or give us a call, or drop us an email at info@stranges.com. We're here to help you grow better!
Connect With Us On Social Media!