All about Herbs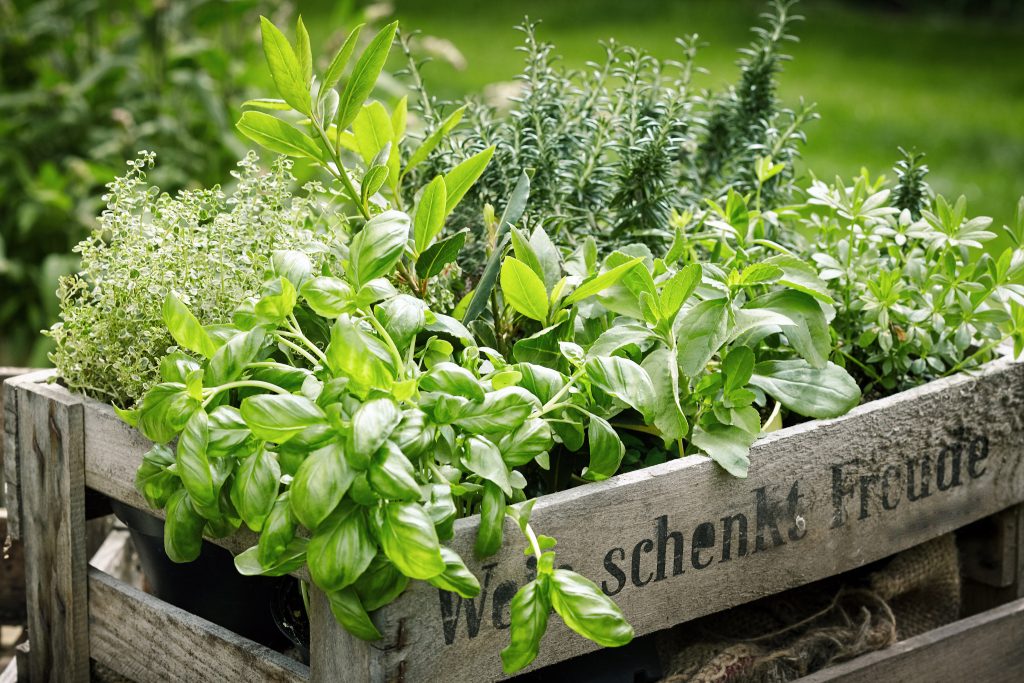 Every spring, Strange's has thousands of herbs of all different varieties come in and out of our doors. The appeal is understandable, herbs are incredibly easy plants to take care of and are a fun, eco-friendly way to provide flavor for your food! Not to mention they smell amazing.
We want to provide you with the proper tools to get started on your herb journey, and we don't just mean shovels and dirt. Here are some tips for perfecting your delicious new garden.
Sunlight
Whether indoor or outdoor, most herbs require full sun, (6-8+ hours a day). Like all plants, though, not every herb is the same. Herbs that are grown in cooler temperatures such as cilantro, chervil, chives, dill, and parsley enjoy a little more shade to keep growing well. If you don't have proper sunlight in your house for your indoor herbs, Strange's has a variety of growing lamps to pick from. Generally grow lights need to be a foot away from the plants and on for 12-16 hours during the day.
Water
Water needs for the herbs depend on the type, as well as where you plant them. For outdoor plants, they can either be in a bed or in a container. Plants in the ground require less water since potted plants lose their moisture faster. Like the rest of your garden, herbs need more water during the hot summer months to stay hydrated. Rosemary, lavender, and sage are from more arid regions and like to be a little drier.
For indoor plants, it's a good rule of thumb to water your plant when the top few inches have dried out completely. Be careful not to overwater, and wilting plants can be a sign of underwatering. Pots with proper drainage holes on the bottom are ideal, though you can cover the bottom of the pot with stones or marbles if it doesn't have one.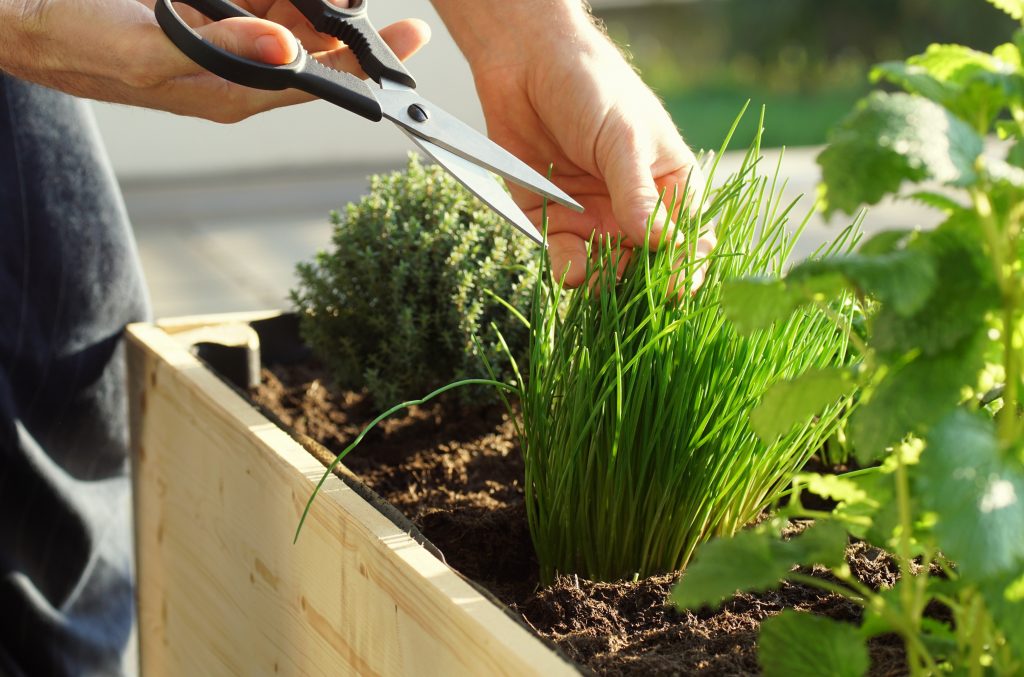 Pruning
The fun thing about herbs is they LOVE to be pruned! Pinching off the top few inches often enchourages new, yummy growths to sprout. The new leaves are where all the flavor is! Just make sure you leave enough of the plant left so it can keep up. If you see a bloom start to form, cut it off! Flowers will keep your herb from making new leafy growth. If you forget about your plant and come back to see it's already bloomed, you can pull it up or leave it for the bees.
At Strange's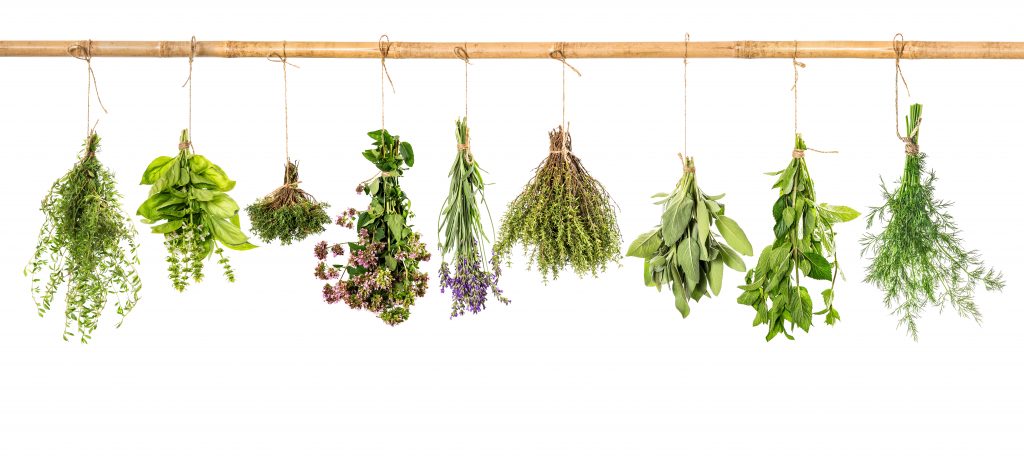 As mentioned above, we have a WIDE variety of beautiful herbs here at Strange's! Prices start at $1.79 for a 4-pack. We get new shipments daily to keep up with how popular they are! Here's a sampling of our selection:
Oregano, Marjoram, Sorrel, Savory, Lemon Grass, Parsley, Sweet Annie, Hyssop, Lavender, Mint, Fennel, Rosemary, Basil, Catnip, Cilantro, Chives, Sage, Bay, Lemon Balm, and Curry, Germander, Catmint, Spearmint, Chamomile, Lovage, Myrtle, Lemon Verbena, and so many more!
Finally,
All of this being said, remember that every plant is unique and different, just like every home is! Along with this advice make sure to follow the directions on the tags that come with each one. Even if you do everything exactly right there still might be issues and that's okay! You just have to adjust the care until your plant is happy and healthy. If you're a beginner gardner or you just can't figure it out, feel free to stop by and ask one of our gardening experts, or shoot us a question on social media! We are always more than happy to help our happy garden friends.
Connect with us on Social Media!
We are on Instagram @StrangesRVA
Like us on Facebook!
or email us at marketing@stranges.com