Hydrangeas How To: Planting Tips
Written by Autumn Swartz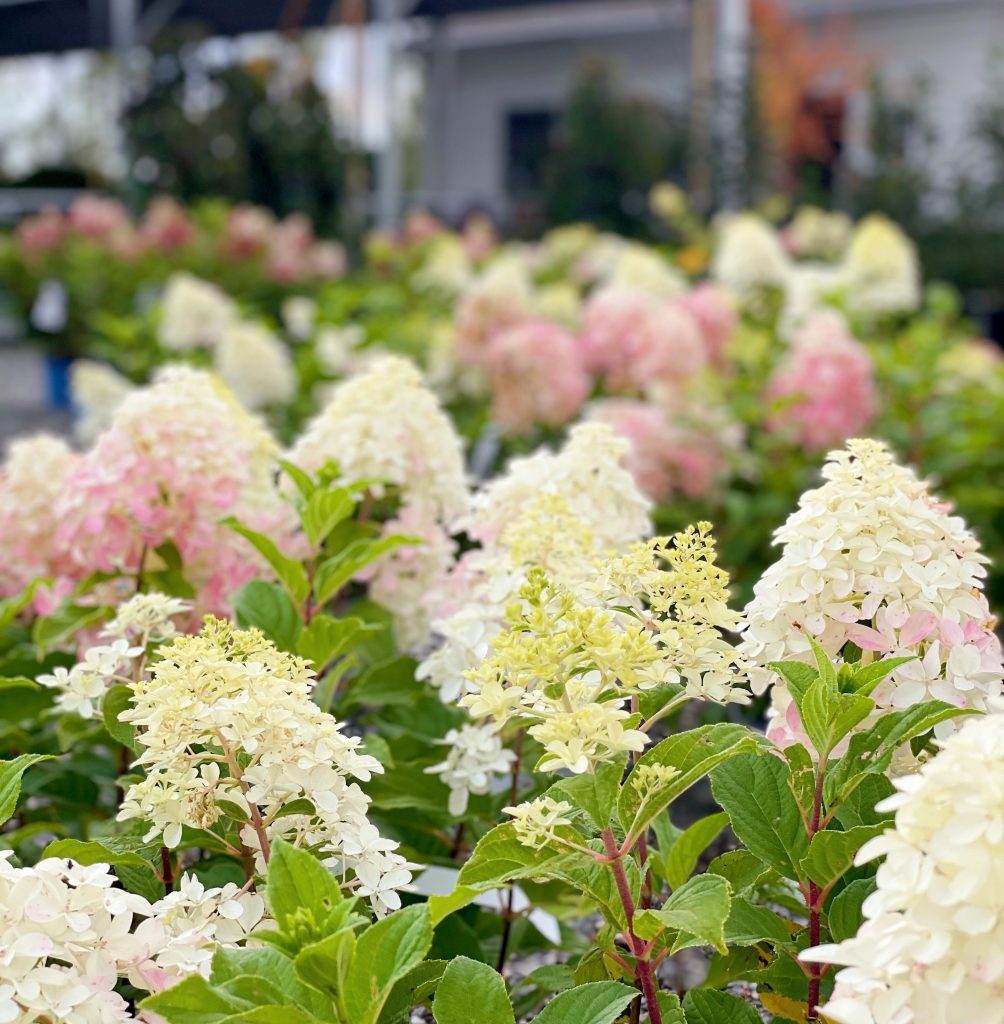 If you've never planted Hydrangeas before, here are some tips to help get you started!
Where to Plant:
Hydrangeas usually prefer consistent sunny mornings and shady afternoons, a spot that accommodates both is most ideal. It's best to avoid planting under trees because the plants will try to compete for nutrients and won't grow well under those conditions.
How to Plant:
When planting Hydrangeas, it's important to know the soil you are dealing with. Here in zone 7a, our soil contains more clay, so our planting and care tips are different than other zones.
Before planting, make sure your Hydrangeas are spread out enough from each other, make a hole around 1 and half the times wide as the pot it comes in, this will give the roots enough space to grow.
A hole too deep will not allow the Hydrangea to grow properly, you want to keep the base of the plant level with the ground as much as possible.
When watering your Hydrangeas, the best tip is to water at the base of the plant, but make sure not to overwater since the clay soil doesn't drain as well as other soils. Any water build-up can cause mildew to accumulate.
When & How to Prune:
Not all Hydrangea varieties are pruned in the same way, different types can require slightly different approaches.
Full-sun Hydrangeas, like Paniculata, are best to prune in the fall after their leaves are gone.
Shade Hydrangeas, like Macrophylla, are best to prune in late august in the afternoon shade.
Prune dead wood stems by cutting back just above the buds on stems and/or remove the largest canes to the ground.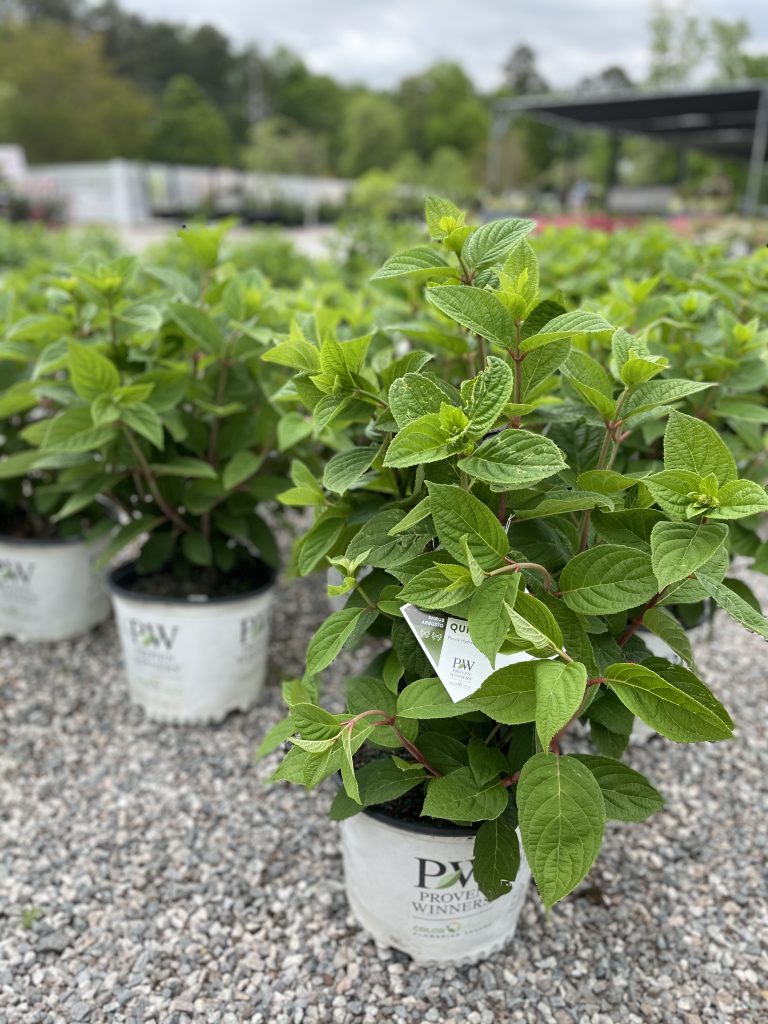 Some Sun Loving Varieties We Carry:
Monrovia Blue Enchantress – Partial Sun
Monrovia Candy Apple – Full/Partial Sun
Monrovia Strawberry Shake – Full/Partial Sun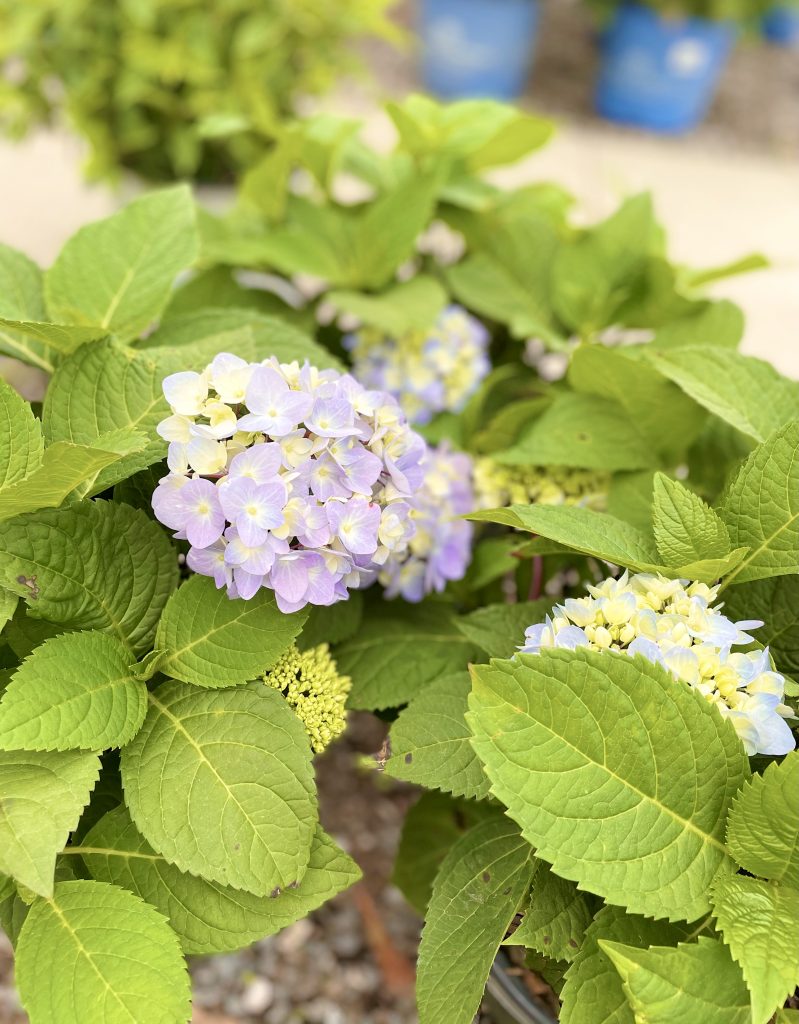 Some Shade Loving Varieties We Carry:
Endless Summer Blushing Bride – Partial Shade
Endless Summer Summer Crush – Partial Shade
Garden Debut Zebra Hydrangea – Partial Shade
  If you have questions that weren't answered here, or if you need more information,
feel free to stop by and see us at either the Broad St or Mechanicsville location, or give us a call, or drop us an email at info@stranges.com.
We're here to help you grow better! Connect With Us On Social Media!