All About Mulch

Introduction
Mulching is integral to gardening, offering numerous benefits such as moisture retention, weed suppression, and soil improvement. However, deciding whether to mulch in spring or fall depends on various factors. In this blog post, explore the pros and cons of spring mulching versus fall mulching and discuss different types of mulch and their advantages and drawbacks.
Why use mulch?
Mulch is hailed as essential to the gardening process, but why? Here are a few reasons:
Adds Curb Appeal: Mulching enhances the aesthetics of your house and landscaping by providing a polished appearance to your garden beds. Many mulches even come in various colors to match your existing design.
Improves Soil Quality: Organic mulches such as wood chips enrich the soil with valuable organic matter as they break down and are consumed by microbes and insects.
Regulates Soil Temperature: Mulch acts as an insulator, which helps maintain optimal soil temperatures in both summer and winter. This feature is crucial for new plantings done in the fall that are still fragile when temperatures begin to lower.
Helps Conserve Moisture: Mulch helps slow the evaporation of moisture in the soil and reduces the need for frequent watering.
Weed Prevention: Adding a 2-3 inch layer to your garden naturally inhibits weed growth by blocking sunlight and other nutrients.
Prevent Soil Erosion: Mulch creates a barrier between topsoil and the detrimental effects of rain, wind, and other elements.

Fall vs. Spring Mulching
While many gardeners choose to mulch in the spring for the reasons listed above, there may be additional benefits to fall mulching:
Soil Enrichment: Mulching with organic content will always help improve soil quality, but mulching in the fall allows vital nutrients to enter warm soil more easily. Fall mulching will also lead to less soil erosion from wintertime rain and snow and healthier shoots and blooms in spring.
Winter Protection: Fall mulch provides a barrier against harsh winter conditions, insulating soil and roots and preventing freeze damage or frost heave. This insulation will also protect the helpful organisms in your garden, such as earthworms, from harsh winter weather.
Time-Saving: While spring is typically the busiest time of year, fall offers a lighter list of to-dos. Mulching in the fall eases the long list of spring tasks.
Ideal Temperature: Cooler fall weather makes mulching a more pleasant chore and allows you to relish the comfortable fall temperatures before winter. Mulching in the fall also helps to regulate soil temperature when fall weather (predictably) has swings in temperature.
Keep Evergreens Green: Mulching the soil of your evergreens will prevent them from drying and turning brown in the winter.
Preserve Perennials: By adding a layer of mulch around the stalks and roots of perennials, they will be protected against winter weather and be more likely to return.
However, there are also a few potential drawbacks to fall mulching:
Temperature: Covering the soil with mulch may affect how quickly soil temperatures drop, which leads to new, unsuspecting growth being damaged by winter weather.
Moisture: Fall mulching keeps the soil wet, which can lead to root rot and plant death.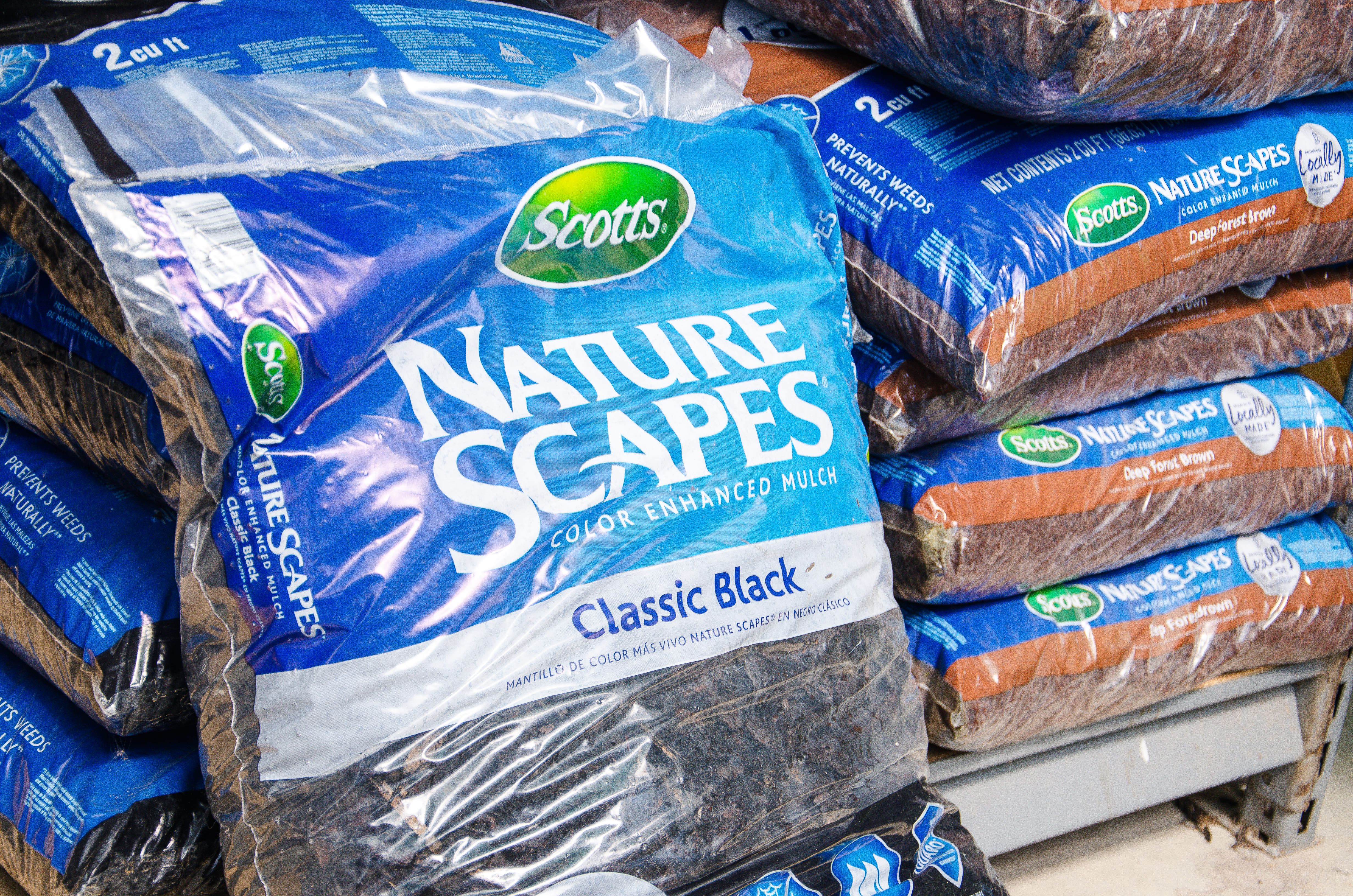 When is mulching right for my garden?
All in all, there are many differing opinions on the optimal time to mulch. While many gardeners agree spring is the optimal time, it is best to consider your own needs and wants for your garden when deciding.
Spring may be the best time for you if…
You care most about reducing the annual weeds in your garden.
You want a fresh and clean spring look.
You are patient enough to wait until mid-spring when soil temperatures warm up.
Fall may be the best time for you if…
You are super busy with other garden tasks in the spring.
You are not as concerned with aesthetics, as mulching in the fall may cause color to dull by spring.
You live in an area with a super cold winter.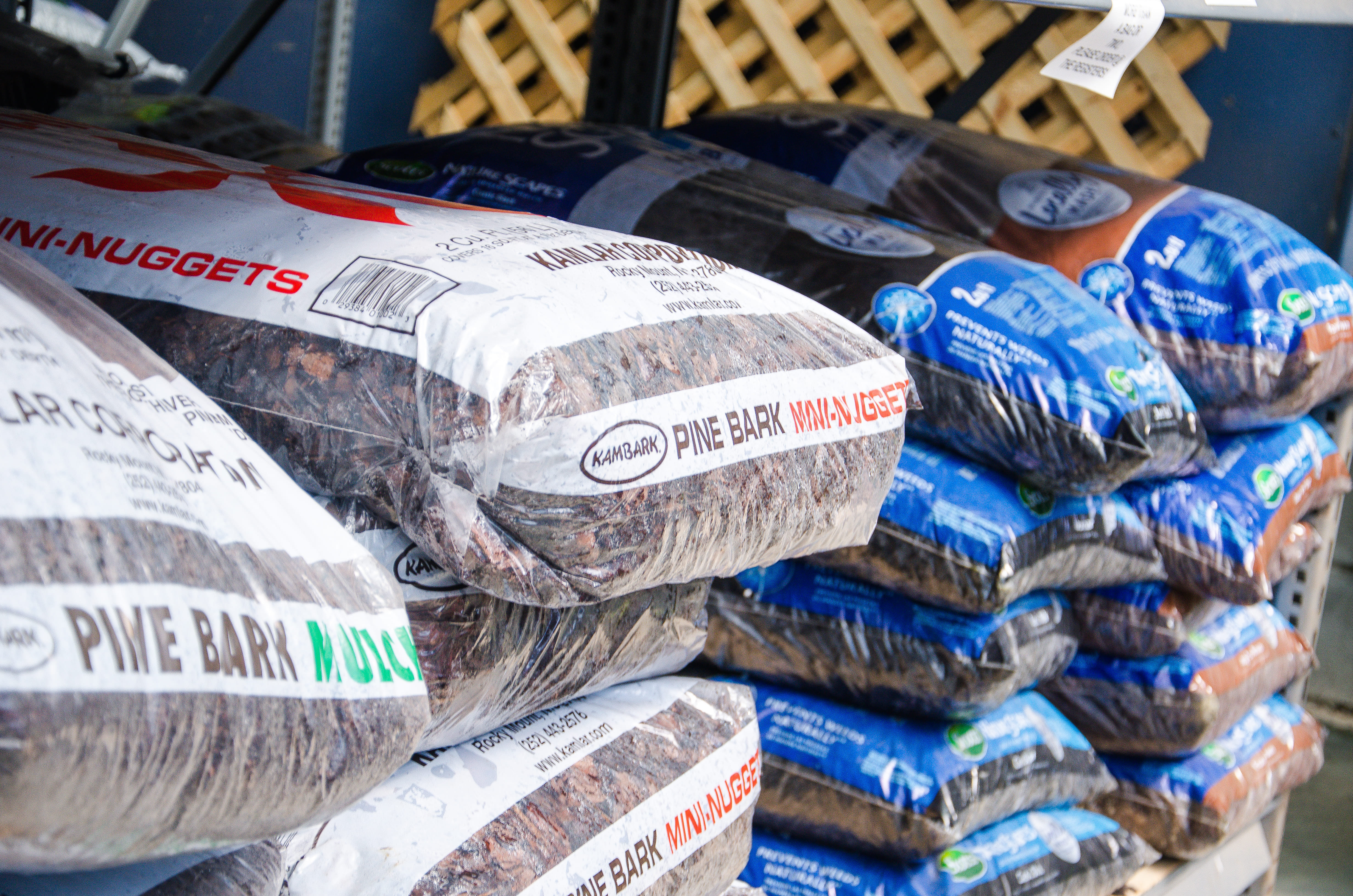 Types of Mulch
Once you decide on when to mulch, you can consider which variety to use. There are two main types of mulch: organic and inorganic. Organic mulch is a natural mulch without any additional synthetics. Organic mulch is best for adding nutrients to your soil and suppressing weeds, but it may not block weeds fully. Inorganic mulch is a synthetic mulch without any natural ingredients. Inorganic mulch is best for preventing weeds completely and retaining water but does not add any nutrients to the soil. Organic soil is likely your best bet due to its nutritional properties, but there are a few varieties to consider:
Bark Mulch: Suitable for trees, shrubs, or areas where you will not dig frequently. Lasts longer than other organic mulches; does not mix well with soil.
Pine Needles: A good choice for weed suppression and moisture retention; adds slight acidity to the soil.
Grass Clippings: Best for weed control in remote areas but decompose rapidly.
Newspaper: Effective at smothering weeds and retaining moisture. Cover with another type of organic mulch after placing.
Dry, Shredded Leaves: A free and versatile option suitable for various garden types, can attract more earthworms than other types.
Straw and Salt Hay: Ideal for vegetable gardens and preventing soil splashing on plants.
Mulches with smaller particles, such as leaves or pine/straw will break down faster than others. This property is suitable for mulch used in the fall season.

Conclusion
In conclusion,  spring and fall mulching both have benefits depending on your specific garden needs and preferences. Spring mulching is excellent for a clean look and weed control, while fall mulching enriches the soil and protects plants during winter. Select the right type and season based on your gardening goals, and enjoy the benefits it brings to your landscape! Remember to maintain a 3-inch depth and avoid excessive buildup for optimal results.
If you have any questions that weren't answered or need more information, feel free to stop by and see us at either the Broad St. or Mechanicsville location. You can also give us a call or drop us an email at info@stranges.com. We're here to help you grow better! 
Connect with Strange's: 
Instagram: @StrangesRVA             Facebook: @Strange's Florist 
Mechanicsville: 804-321-2200      West Broad: 804-360-2800