Instagram Photo Winner! (Summer Blooms)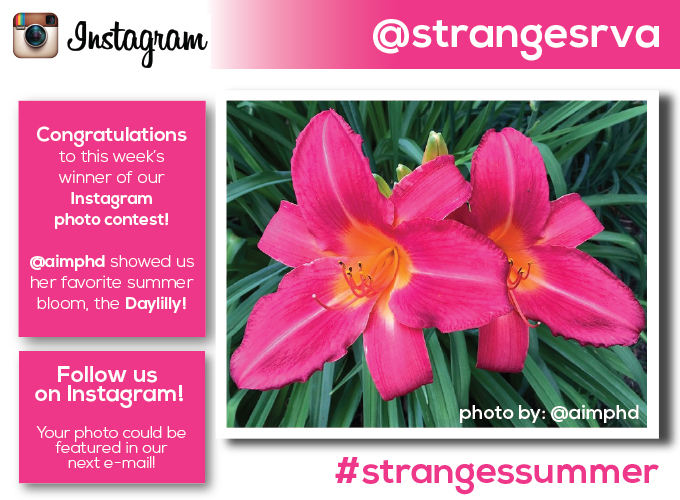 Congratulations to @aimphd for her beautiful photo of a Daylily!
We asked our followers to post their favorite summer blooms and tag us in them (#strangessummer).  We love seeing what you're doing with your plants and getting to see your photos!
Follow us on Instagram @STRANGESRVA to stay updated on what's going on at Strange's West Broad!  You'll be the first to know about great new plants and products we get in, be in the loop about events & classes, and more!
——————————————————————————-
FALL INSTAGRAM PHOTO CONTEST: (FALL VEGGIES)
Show us photos of your favorite Fall Veggies!  (Planting, Growing, Cooking, etc)  Be creative! 
Tag us at:

#strangesfallveg

for a chance to be featured in our e-mail and on the blog!