Get Creative with Container Gardens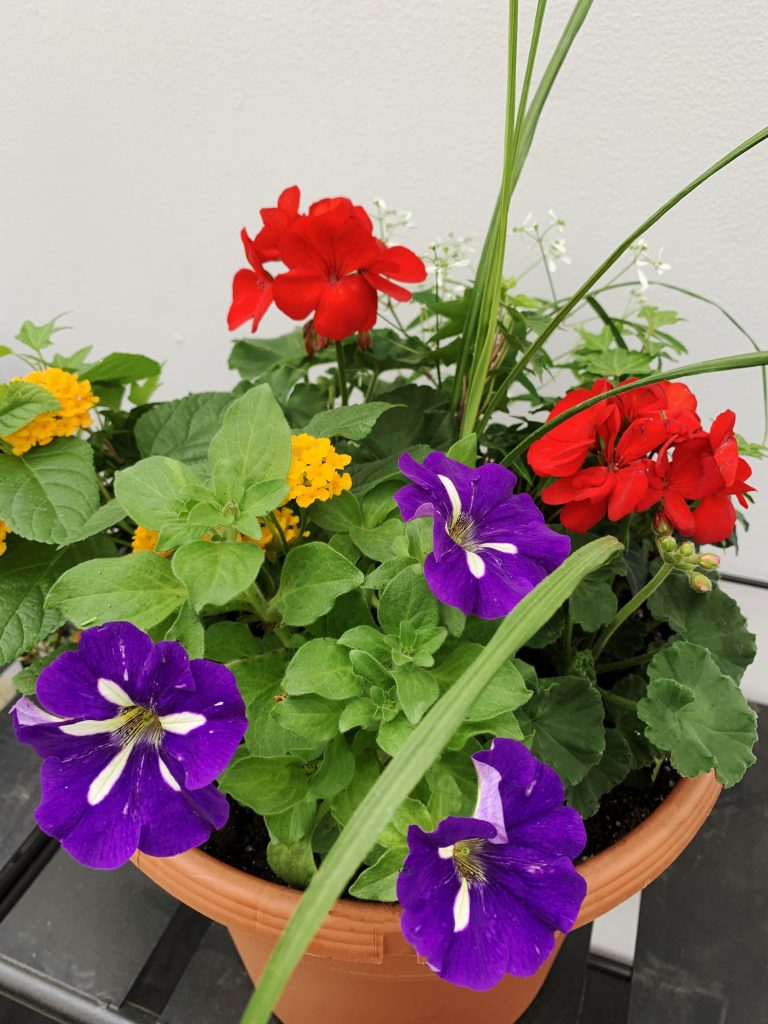 Container Gardens are a great way to get creative with your garden. You can use anything as a vessel for your next plant endeavor.
Container gardens are extremely popular right now, with a lot of people wanting the beauty of the outdoors but all the while apartment living or not much backyard space. There are plenty of options for these gardens but, if you have less to spend or just want to show your creative side, container gardens can be made from anything. If it's collecting dust, give it a new life as a planter! Concrete blocks, birdbaths, fountains, teapots…we've even seen old bathtubs converted into the most interesting garden! Covering your containers in fabric or painting them to match your decor can go a long way towards turning an old tin can or thrift store furniture into your next flower pot. Using creative containers can bring more personality to your yard and there are no two container gardens the same.
Another perk of a smaller container garden is that you are free to move them around at will and even take it with you when you move. No more sacrificing your favorite blooms when you move locations. Unless you went with the bathtub idea, most container gardens are moveable and this allows you to rearrange your landscape design as needed or switch out containers altogether. These smaller gardens even do well inside for houseplants should you want to bring the outside in. And if the thought of stooping over your garden picking weeds all-day has your back hurting then you should definitely consider adding this to your home. These containers can be placed at a height that saves your back and time as they usually accumulate fewer weeds. With multiple container gardens at varying sizes, you could create a cascading effect of new growth to your landscape.
Even if you have an impeccable landscape design, every garden can always benefit from a container garden that shows your creativity and personality to the world.