Virginia Orchid Society's 13th Annual Orchid Show
Date: February 24, 2019 Time: All Weekend Location: 12111 West Broad Street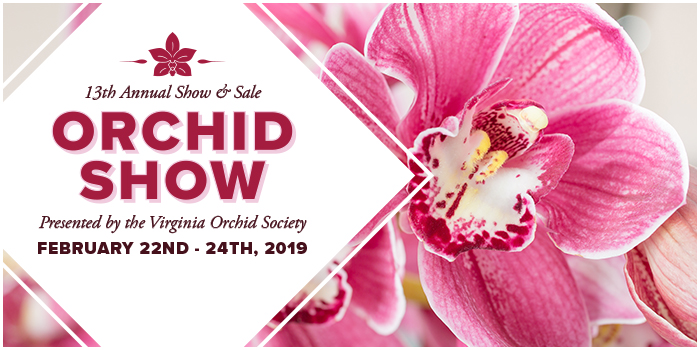 Join us for The Virginia Orchid Society's 13th Annual Orchid Show this February 22-24, 2019!
This event is free and open to the public.
Enjoy a variety of activities during the show including:
– Hundreds of orchids on display and for sale
– Orchid vendors
– Free workshops and lectures
– Guided tours
– Orchid art exhibit and sale
– Children's activities
– Free orchid repotting
More details TBA!