Memorial Day Monday – May 27, 2019
Date: May 27, 2019 Time: All Day Location: Strange's Retail Locations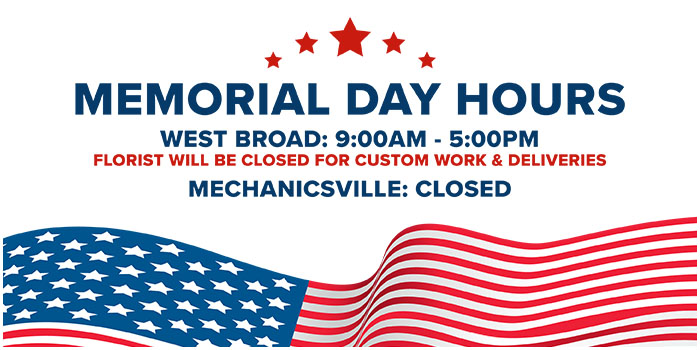 In celebration of Memorial Day, Strange's will have modified operating hours on Monday May 27th, 2019.
Our Mechanicsville Turnpike Location will be closed for the day.
Our West Broad Location will be open between 9:00 am and 5:00pm in the Greenhouse, Garden Center & Nursery
Our West Broad Florist will be closed for the day for custom work or deliveries, the cash and carry cooler will be open for pre-made arrangements.