Flowers for a Cause
Date: October 31, 2019 Time: All Day Location: Both Strange's Locations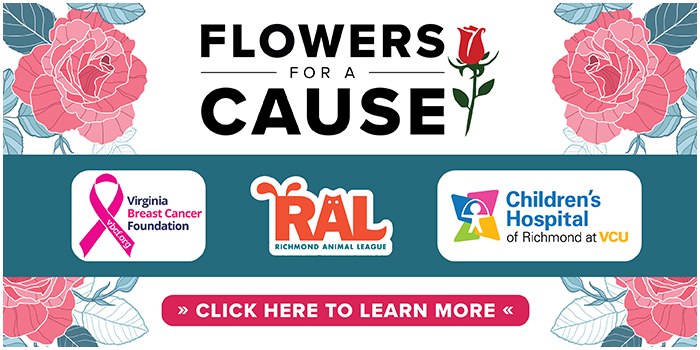 To support the community in which we're rooted, Strange's is donating a portion of floral sales from September 1st through October 31st to local non-profit organizations. A percentage of proceeds from a select number of arrangements will go towards benefitting:
Participating is simple! Just visit our Flowers for a Cause section to purchase one of the designated arrangements that supports the non-profit of your choice. Purchases can also be made over the phone or by visiting either retail location.
Thank you for helping support our local RVA community!